Blueberries are Truly a Super Food – What Happens When You Eat Them Daily?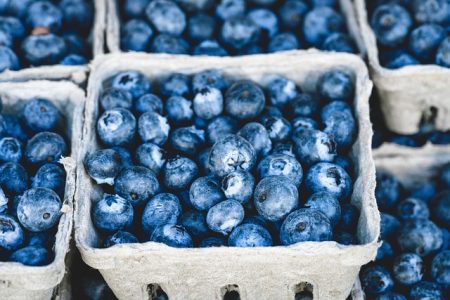 We've all heard the term "superfood" before. In fact, it is a term which sort of gained popularity in the last decade or so. What does it mean? A superfood is one which is packed with anti-oxidants. These molecules are responsible for removing toxins from your body. A superfood is also one which is rich in vitamins and low in anything that could be bad for you. Acai is a perfect example of a superfood. Blueberries are as well.
In a 2021 study published by the NIH, it was found that blueberries (along with other berries), have great utility in the human body. The language of the report describes exactly why they are consider superfood.
It reads:
"Functional plant-based foods (such as fruits, vegetables, and berries) can improve health, have a preventive effect, and diminish the risk of different chronic diseases during in vivo and in vitro studies. Berries contain many phytochemicals, fibers, vitamins, and minerals. The primary phytochemicals in berry fruits are phenolic compounds including flavonoids (anthocyanins, flavonols, flavones, flavanols, flavanones, and isoflavonoids), tannins, and phenolic acids."
Blueberry Facts and Figures
So, what does a cup of blueberries look like on paper? Here you go:
Calories: 86
Total Carbohydrates: 22 g
Dietary Fiber: 4 g
Total Sugars: 15 g
Protein: 1 g
Total Fat: 0 g
Saturated Fat: 0 g
Sodium: 2 mg
Potassium: 116 mg
Vitamin C: 15 mg
Vitamin K: 29 µg
Vitamin A: 5 µg
Wow! These little guys pack quite the punch!
Have you ever heard of something called an anthocyanin? These can help tame inflammation and stave off disease.  A 2020 paper showed that they battle oxidative stress as well. These components are the major cause of disease.
What Else Do Blueberries Do?
Help improve vision
Help digestive tract
Improve mood balance
Improve skin and maintain a healthy appearance
Help you get fewer infections
Summary
Blueberries are the superfood which are readily available and affordable. You can freeze them and keep them around all year long. They taste delicious too. You can include them in your smoothie, oatmeal or even sprinkle them into your pancakes if you are having  "cheat day".