Closed Until Spring – Happy New Year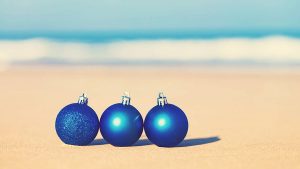 Added 12/16/19: Opening Christmas Week! We wil be open the week of Christmas, then opening again in Spring.
Original Article: We opened for the week of Thanksgiving. It was a great opportunity for us to see our customers again before the new year.
Island Smoothie will be back in Spring of 2020 with fresh fruit smoothies, Acai bowls, Avocado toast and all your other favorites.
We appreciate your patronage. You keep us going all spring and summer. Without you, we literally wouldn't be here.
If you live in the Outer Banks, there are all types of events coming up for the holidays. Light festivals, a wreath workshop, Celebration of Wright Brothers First Flight and a Christmas Parade.
The parade is in Hatteras on Saturday, December 14th from 2:00 PM to 5:00 PM. It will feature local businesses, fire departments, non-profits and coast guard. Come wearing your favorite festive Christmas wear.
Spring will be here before you know it. It will be time for sunning on the beach, wind-surfing, regular surfing and enjoying fresh fruit from Island Smoothie Cafe. Cheers!
image borrowed from outerbanksvacations.com