Have a Sweet Tooth? We Can Help
It is true that fruits have natural sugars in them that can satisfy most any sweet-tooth. But for that person who needs extra we can scratch that sweet-tooth itch by sprinkling your delicious fruit bowl with chocolate.
That's right, just ask for some delicious syrup topping for your fruit bowl and we wil be happy to oblige. After all, you deserve it!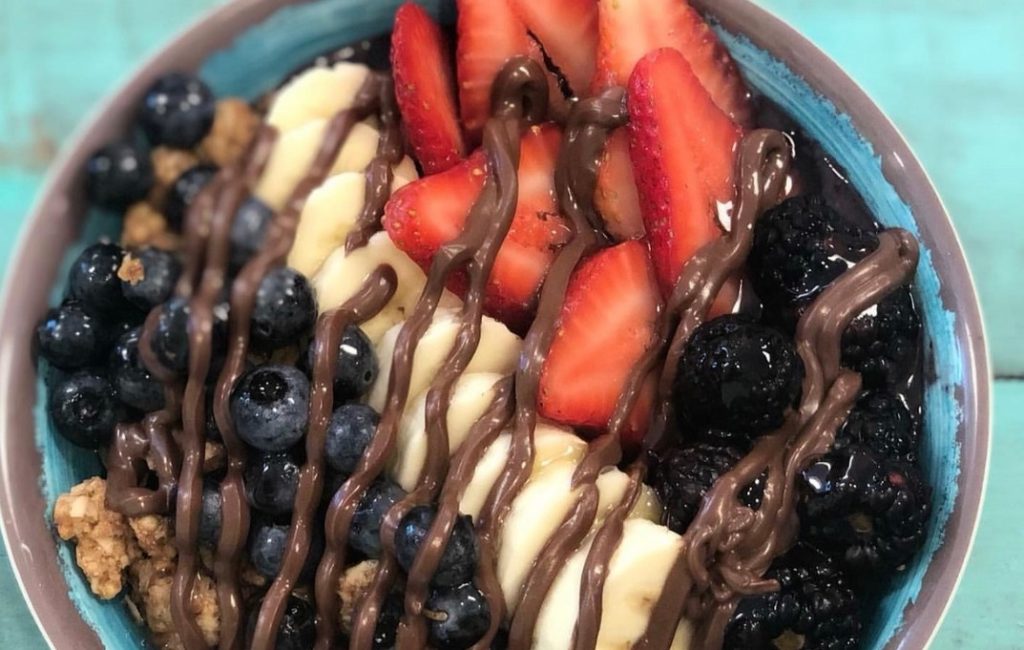 More Dessert Type Options
Check out our Chocolate Peanut Butter. It has Almond Milk, Banana, Organic Cacao, Peanut Butter, Vanilla Yogurt, Organic Agave Nectar, Vanilla Extract and Honey.
Don't forget to come back daily and try one of our many smoothies. We have power smoothies and original smoothies. Have you tried the Macho Mango Smoothie? Maybe its time you did.
Need a pick-me-up? Get a fresh coffee to go. We feature both hot and cold brews. Its the perfect pick-me-up for the mid-day slumber.
Come by today and try one (or all) of our delicious smoothies and other treats.
Eats
Try the bacon and egg avocado toast. You'll be glad you did. This item is not only good for you, but will satisfy your hunger. The natural plants fats found in avocado help stave off hunger pains.