Have You Vacationed in the Outer Banks NC?
If you have vacationed in the Outer Banks, then you know much of what this article is about. But for those of you who have not been here, we would like to share with you one of the best vacation spots in the USA.
The Outer Banks refers to the sliver of land that runs furthest east of North Carolina. This is our true coastal area and where our beaches are found. It is made up of over 100+ miles total of beautiful coastline.
There are many things  to do here including:
Swim and sunbathe at he beach
Visit the light houses
Visit Kitty Hawk – Where man first flew
Visit the Lost Colony
See the Wild Spanish Mustangs which co-exist with us
Where else can you see wild horses on the beach and visit historic places such as these? See where the Wright Brothers first launched their plane over 100 years ago and inspired the NC slogan "First in Flight".
Do you know about the Lost Colony? A entire settlement of people disappeared forever. There is a popular show about the events surrounding this point in history.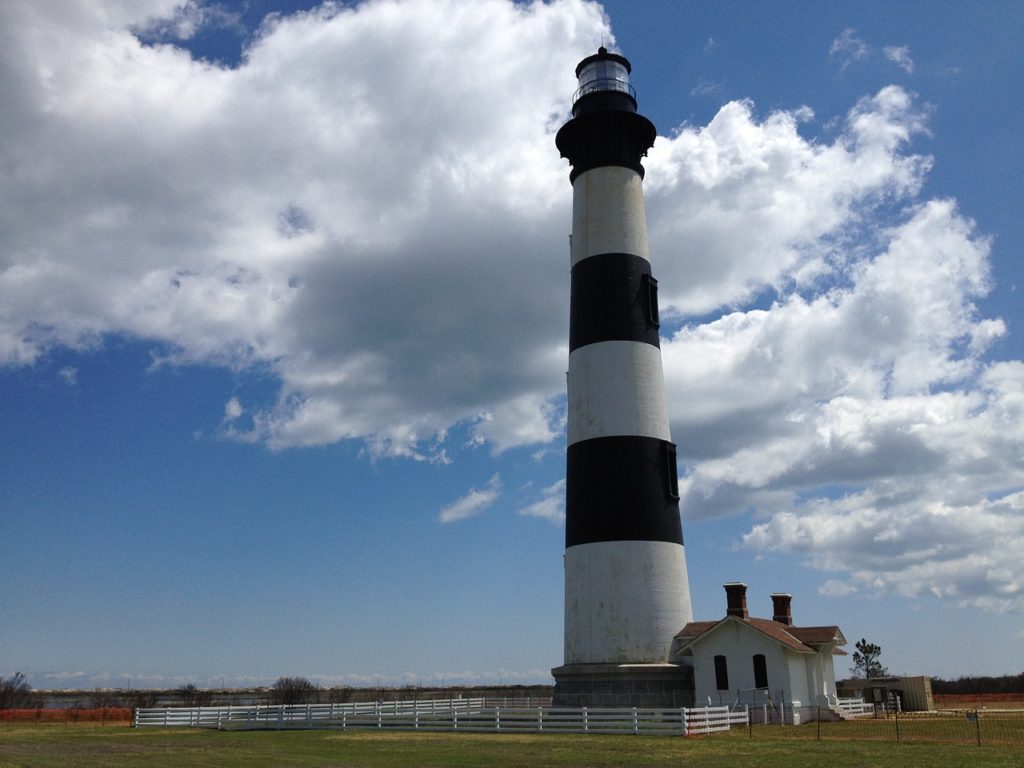 Do you like lighthouses? Check out the lighthouses you can see in our area:
Currituck Beach Lighthouse.
Bodie Island Lighthouse
Roanoke Marshes Lighthouse
Cape Hatteras Lighthouse
Ocracoke Island Lighthouse
If you are ever in Corolla NC, part of the Outer Banks and just north of Kitty Hawk, please feel free to come by and try our delicious smoothies and fruit bowls. We'd be glad to have you.