Recent Reviews About Island Smoothie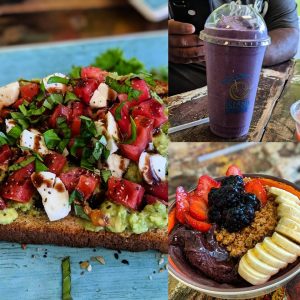 We value our customers. They are our life blood. So when we hear they are happy and are leaving pleasant reviews, this makes us extremely happy.
In this post would like to share some of the most recent reviews we have received.  This is not an effort to "toot our own horn" but instead a desire to share with you what the community is saying about our products.
Trust and reputation is built over time. It is not something that can be purchased. We want to thank all of the reviewers who took the time to post a review about our store.
These reviews were all posted in the last few weeks:
Jul Almario Taylor wrote the following: everything was delicious! the owners were super nice. I really liked the freshness of everything from bread to granola and all the fruits and veggies in between. simply the yummy, reasonably priced, healthy option we love."
Angela Stratakos writes: "Wonderful experience at Island Smoothie. Tasty smoothies, great Acai bowls and sandwiches. Pleasant customer service. We went there 3 days in a row!!! Thank you!!"
Laura Hoyle wrote: "Smoothies taste great and it's an excellent alternative to the abundance of fried food and ice cream in the area. The staff are super friendly as well. Maybe a bit pricey, but well worth it. Makes a good breakfast option."
Caleb G. writes: "Awesome place to go, open seasonal, so plan accordingly though. They have a huge selection of smoothies as you would certainly hope haha and a good variety of foods to dine on. A great place to grab a quick bite or drink on the go, the staff was amazing and quick. Truly a place to not pass up."
Come to Island Smoothie Cafe in Corolla, North Carolina and check out our food and smoothies. WE have a feeling you might like them 🙂