Short Reopen and then Closed Until March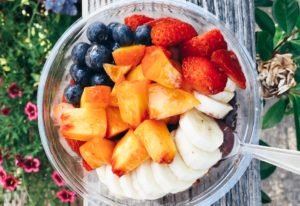 The holiday season is special for us too. And we want to share some of the love by opening our smoothie store this holiday season.
Is there a better way to celebrate the holidays than to spend it with your family while consuming delicious and healthy smoothies  and/or fruit bowls? WE don't think so.
So, starting this Saturday, December 26th and until January 2nd, we will be open. Pleas feel free to place your orders online. We will have all the usual items for sale.
Until the Covid pandemic is under control we ask that you place your order online and pick up like we have done all year long. It will keep everyone safer.
It should only be  less than a few months before we start seeing real progress in the pandemic treatment. Vaccines are going out by the millions. We expect 2021 to be just like years past where you can come in and pick up your smoothie in person and we can see your smiling face without the mask 🙂
Your Can Order by Clicking Here